Discounts
Buy more, save more!
We have introduced a new discount system. Now there are discounts for the total order amount and discounts for the quantity of each item.
Bonuses are summed up in the cart, the total benefit can reach 30%.

Order value discounts:

5% off orders of 150 EUR or more (5% Off €150+)
10% off orders of 300 EUR or more (10% Off €300+)
You can see the discount amount in the shopping cart.
Minimum order - 50 EUR

Quantity Discounts:

5% off on orders of 4 items or more

10% off on orders of 10 items or more

20%* off on orders of 50 items or more

* 20% discount for 50+ pieces is valid only for the main items (labrets, barbels, basic ends, circulars, etc.)
Quantity discounts can be found in the table of product cards, which is located under the drop-down lists: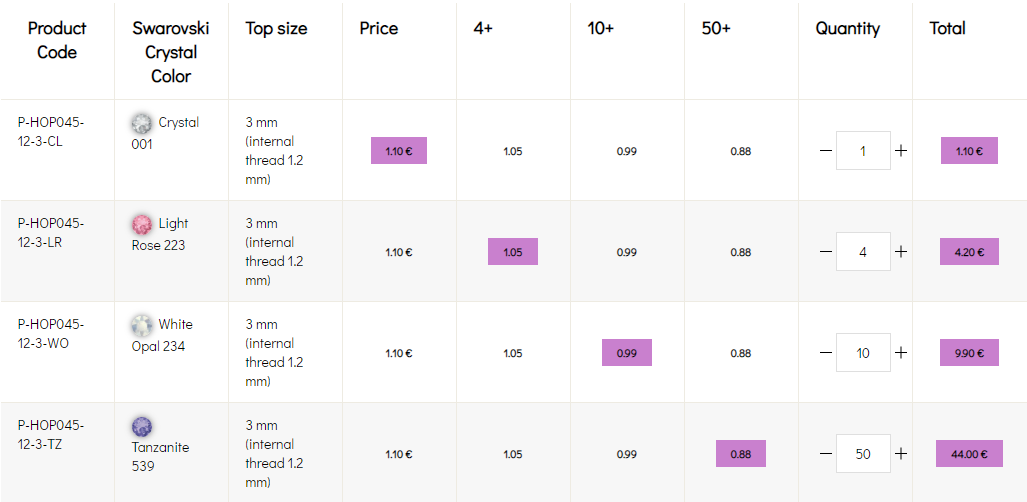 The discount for the entire order is summed up in the card with quantity discounts